There's
Saatchiness
In our
blood.
In 1995, the fiercely independent Saatchi brothers, Maurice and Charles, left their own, well-established agency, Saatchi & Saatchi, to start a new, more entrepreneurial one.

An agency driven once again by their love for simple, imaginative ideas that have the power to change the world.

We're proud to be part of the M&C Saatchi Global Network,
the largest independent network in the world. 25 offices across the globe, diverse, yet united in our unwavering belief in the power of Brutal Simplicity of Thought.

OUR DOORS OPENED IN
2010. OUR MINDS ARE
OPENED EVERY DAY.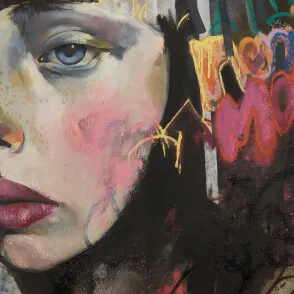 In 2010, with little fanfare but much industry speculation, we opened our doors. 13 people. No clients. Just a dream-fuelled desire to build an agency that the best people would want to work for, and the country's best brands would want to work with.

Many said, 'Who needs another agency?'. Our answer was simple. 'We're not going to be another agency.' The founders' drive was to create an extraordinary place. An agency of friends – where everyone has a voice, and all opinions are respected and heard, and beautiful ideas are the outcome. Today, those 13 people have been joined by over 340 of the industry's brightest and best. Our client list of one, has steadily expanded year on year, and today we're privileged to call some of the country's most sought after brands our partners. Our relentless pursuit of simplicity, our unwavering belief in the transformative power of creativity, means every day presents a fresh opportunity for everyone here to write another chapter of our story.
We encourage individuality and self expression. We're a place for curious and imaginative people. But there are five characteristics that we insist our people possess. Traits that define our culture and make us who we are.

Bold. Bright. Brave. Considered. Open.

These are the values we value above all.